Water Damage Restoration in Gainesville, Florida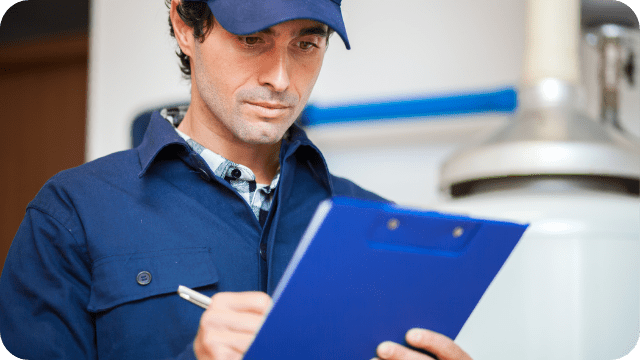 Water damaging events can happen at any time of the day and to anyone. Our office in Gainesville, Florida is open 24-hours a day, 7 days a week, 365 days a year. We understand that these events are challenging and can cause a lot of stress. When your home or business is at risk of severe damage, you need a team of water damage restoration experts on the scene as soon as possible. United Water Restoration Group of Gainesville can have an operations manager at your property in as little as an hour.
Our water damage restoration process allows our technicians in Gainesville, Florida to restore your property back to its normal, pre-loss condition. The first step to our water damage restoration process is contacting our emergency hotline at (800) 430-5838. This hotline will place you in direct contact with one of our technicians in Gainesville, Florida in a matter of minutes. Our technicians in Gainesville, Florida are able to assist and be on-site within an hour for emergency water damage restoration needs. If the problem isn't an emergency, we offer flexible scheduling that revolves around your needs and availability. Once our technician in Gainesville, Florida arrives at your property at the scheduled time, we can begin our water damage restoration process. Upon arrival, our technician will comb your property to properly assess the damages. They will come back to you with a comprehensive plan of action that illuminates the next steps of our process.
After we agree upon terms, our team in Gainesville, Florida will start by extracting any lingering water. Once we complete this task, we can start by cleaning and sanitizing affected areas to erase the scent of stagnant water and administer procurement treatments to prevent any mold growth. After that step, we begin repairing, restoring, and replacing damaged items. Our team in Gainesville, Florida is part of an extensive, connected network of vetted professionals. This allows us to undertake any water damage restoration job and ensure our involvement every step of the way.
Read What Our Water Restoration Customers Are Saying
"Mike and Robert are the best, they came in let me follow them around, ask questions, etc. While working ripping carpet pads and setting up machines to dry out my house. Those guys were great. Thanks again I would recommend United Water Restoration Group of Gainesville to anybody."
"I found this company to be professional, accommodating, and thorough. I cannot say enough good things about their work. Mike answered all my questions and called each time before arriving to check on the progress. One of the best company experiences I ever had. Thank you to all the workers Marcus, and especially Mike."